It's been a long, hard winter, but it's giving way to spring! (Pay no attention to the winter storm behind the curtain.)
The next round of The Arcade in Second Life is coming, and I'm going to be in it again, with a set I'm calling "Warm Home." Because even though spring is coming, where I live, in Michigan, the next few weeks are going to be wet and windy. It's the kind of weather that chills you to the bone, and makes a Warm Home a haven.
If you'd like to see, I have sneak peeks up on Flickr. The potholders that are the Featured Image for this post are also from the set.
Making the 11 objects for this round, most of which are interactive in some way, pretty much sucked up every minute of my time for the last six weeks or so.
But now that it's over, I'm looking ahead to other things I would like to do.
To begin with, I'm going to get some more things up over on my store at Zazzle. Today, I put Cat Dancing there!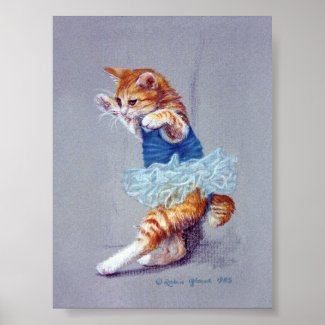 Cat Dancing Poster
by
RobinWoodEnt
View Robin wood Posters online at
zazzle
Not to mention working on this blog more.
I'm thinking of changing my career, here in my sixty-second year of life, and becoming a writer.
I've written for many years. I have a couple of non-fiction books in print, and I've worked as an editor and tech-editor on several software books. I've even written for a software manual! Not to mention a bunch of articles in gaming magazines, decades ago.
But I'm talking now about writing fiction. I started late last week, and I've already gotten a 2500 word short story done, and I'm writing one 300 word exercise piece a day. The thing is, I'm not sure how to get them out there.
Would you like me to post them here, on my blog?
Let me know in the comments. (If I don't hear from anyone except spammers, I'll assume no one actually reads this blog, and I won't bother. So if you are reading this, and you want to see more, please do comment!)