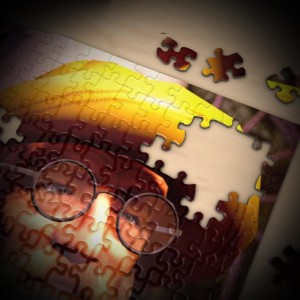 Today's Sneak Peek from The Arcade in Second Life® – A jigsaw puzzle, with a photograph of Archie by Marianne McCann.
There's more to this one than you can see here, but you'll have to wait until the image with the entire contents of the of the gacha machine is released to see the box with a cover that can open and close.. I mean, the rest of it! Yeah!
There are materials in this one, too. It has both Shine and Normals, so it looks very realistic, just like a puzzle in First Life!