It's the first of September, and once again, the Arcade is open in Second Life. It's been five years now, and it's still going strong!
I was in the first Arcade, and I've been in lots of them (but not all) since. I'm there again this time, with a bunch of Corn Dollies.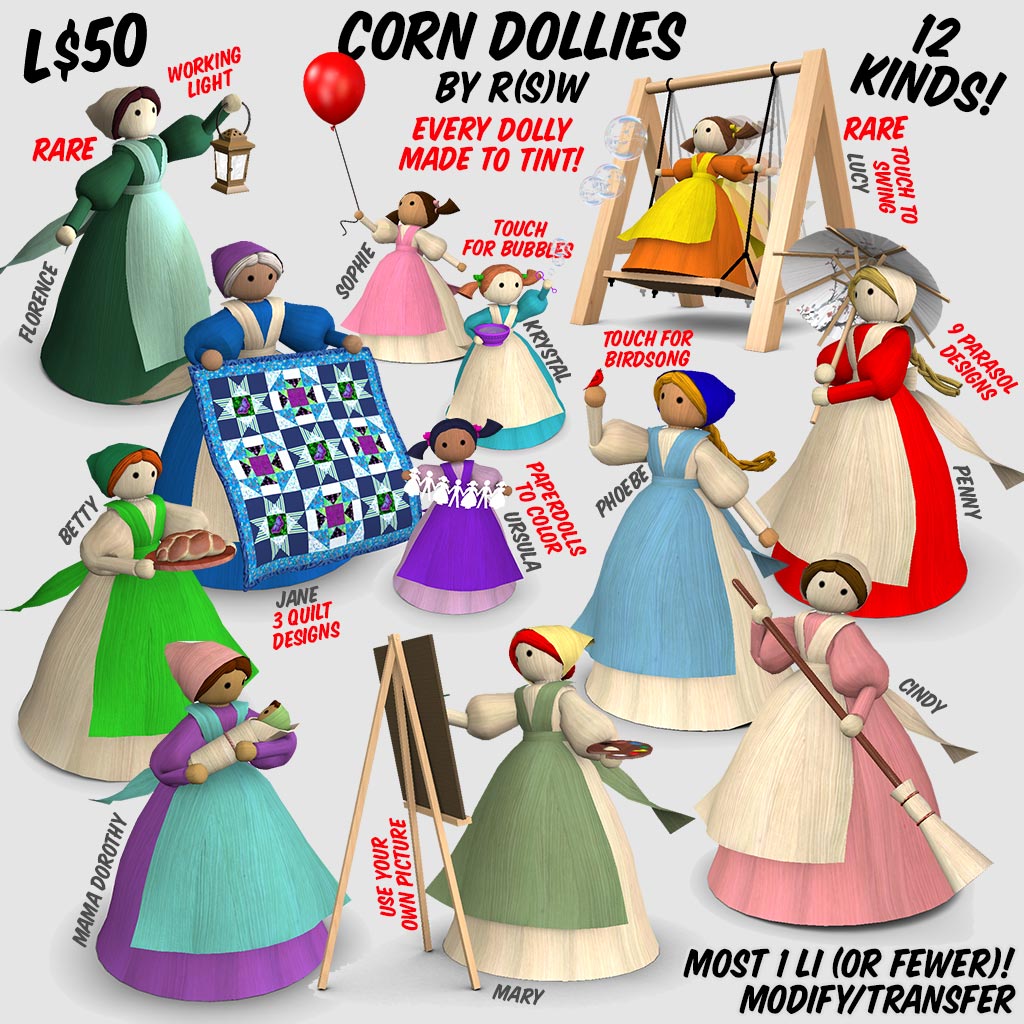 It's all Marianne McCann's fault. She was the one who begged for them. I was going to do this set a long time ago, and then got distracted, and only did one. I put that one in an Arcade set called Grandma's Attic, which was really a whole lot of things that I had sitting around in my workroom, but had never really finished, or finished and never put up for sale. I have a lot of things like that, at any time.
But Mari never forgets, especially when it's something she really wants, and so she kept nudging until I got this set done. If you like them, thank her!
There are 12 in the set, plus the reward.
Many of them are scripted; for instance, there's one with a quilt, which lets you swap between 3 different quilt patterns. There's one with a parasol, that lets you choose from 12 different parasol designs. There's one holding a bird, that plays birdsong when you touch her, until you touch her again. There's one with a working lantern that has all kinds of different options. There's one with a bubble wand, that lets you toggle the bubbles on and off. There's one on a swing that can really swing.
All of them let you change the colors of their skin, hair, apron, dress, and kerchief (or hair bows) separately, so you can have them look just the way you want.
You can also use your own pictures for the one with the quilt, or the one who is painting, just by dragging them over the quilt or picture that's there.
The Reward is only available during the Arcade, and is copy/mod, no transfer, so you won't be able to pick her up at any of the sales or trades. This is your only chance to get her, and only by playing the machine 25 times. She's holding a jack-o-lantern that's really a light, with all the options (including changing the light color and brightness.) It's a bit early for Halloween, but it won't be by the time the Arcade closes on September 31.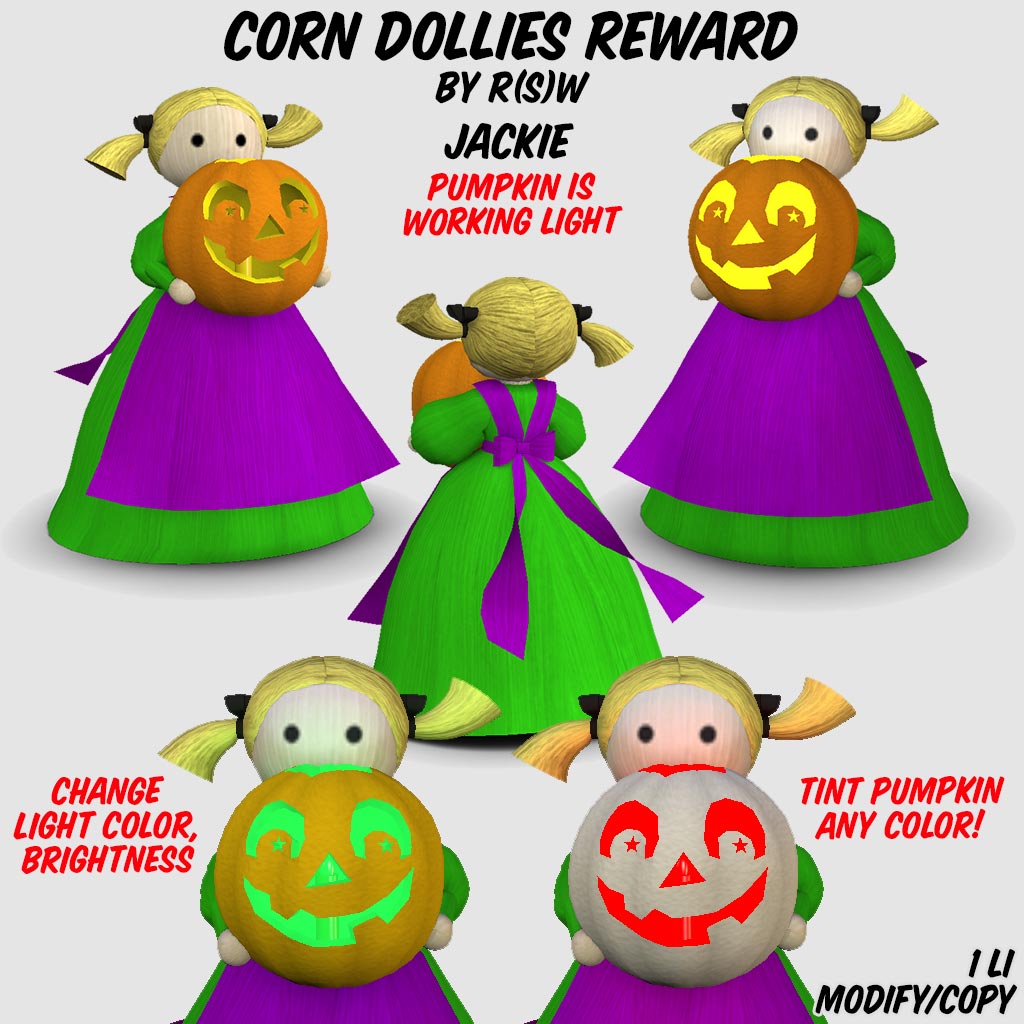 So go ahead, and try your luck at my machine at The Arcade! All the dolls (except the Reward) are mod/transfer, and all of them are 1 LI at the size given. You can shrink them small enough to put in my dollhouse, or make them huge, although LI goes up as they get big (of course.)
While you are there, don't forget to pick up the Birthday Presents! You'll find them on the huge cake in the middle of the venue. Happy Birthday, Arcade!